Ah, sexscenene ....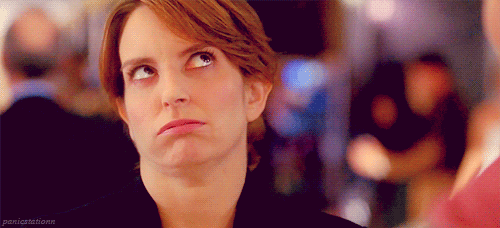 Jeg tør påstå at få mennesker beskriver så mange intime stunder -- eller så mye samkvem, som det heter -- som serieromanforfattere. Kanskje med unntak av damene som svarer telefonen om man ringer en av disse annonsene i Dagbladet.
Takk og pris for at det kun er på papir man skal beskrive det. (Jeg er glad jeg ikke er hun som leste inn Fifty Shades på lydbok. Hvordan ungikk hun å fnise? Og nei, jeg har ikke klart å lese de bøkene. Kanskje fordi det var på lydbok ...)
Og takk og pris for at det ikke er noen man kjenner som skal lese det man skriver av slike scener. Ja, ehm ... bortsett fra foreldre og besteforeldre, søsken, naboer, gamle skolelærere, kassadama på butikken, barn (for de som har sånt),osv.
Hver romanseriebok bør jo ha minst én erotisk scene, og med tanke på antall bøker som utgis i en serie ... you do the math. Det er dessuten vanskeligere å skrive sexscener myntet på romanserielesende kvinner enn på Vi Menn-kjøpende menn, vil jeg påstå. Og da hender det at de stakkars redaktørene må minne forfattere (altså meg) på hvilket publikum det gjelder:
Men uansett hvor sterk eller svak kost en sexscene består av, er det like fordømt pinlig å skrive. Jeg mener, bare hør på det her:
Det er fra en av mine bøker, ja. Jeg innrømmer skamrødmende det.
(Illustrasjonfoto av meg. Som er sjenert.) Eller:
Se her har jeg til og med vært grei og sladdet et navn for de av dere som ikke har lest så langt i serien. Skjønt de fleste som leser bloggen, leser vel ikke bøkene mine. Ja, for som forfatter selger man som regel færre bøker enn man har venner på Facebook. Med mindre man er serieromanforfatter(eller har veldig få venner). Da selger man også til et par stykker man ikke kjenner, og det er ekstra fint med tanke på nettopp all den rullingen i høyet, eller halmen, eller hva det nå var. Det vil si, det tar ikke lang tid før man slutter å rødme når man skriver intime scener. Det er som med alt i livet, det blir hverdagslig, og utfordringen er å forsøke å finne på noe nytt og spennende. Det er når man tenker på at noen leser det, at man ønsker seg et hull under skrivepulten. (Isj, skrivebordet lyder bedre.)
Noe annet som er veldig fint, er at de norske romanseriene ikke skal ha så eksplisitte omslag som for eksempel de amerikanske bøkene:
Jeg mener, hallo, skal de ikke overlate NOE til fantasien? Og burde ikke i det minste helten se LITT mer takknemlig ut der han står? Hm. Vent nå litt. Var det kanskje min fantasi som det ble overlatt litt for mye til...? I et eller annet utland har de til og med en pris som heter "Literary Review's bad sex in fiction award". Tenk å få tildelt den, da. Ikke nok med at man først skal lide seg gjennom å skrive disse scenene, man kan også risikere å bli uthengt offentlig for det etterpå. Til og med bestselgere som Lee Child er blitt nominert. Jeg kan ikke gjengi utdrag fra noen av de nominerte tekstene (men de er fryktelig, tro meg), for det kan jo hende noen jeg kjenner leser denne bloggen. En av prisvinnerene ble valgt fordi han brukte uhorvelig mange uttrykk som "family jewels", "back door" og "front parlour" for å beskrive ... vel ... ja, ting.
Jo flere slike scener man skriver, jo mer forsøker man å finne på ord som kan beskrive ... ting ... uten å kalle det ved sitt rette navn. For i romanserier passer det seg ikke å si slikt altfor rett ut, det blir så uromantisk. Samtidig som ordet "manndom" er et ord jeg veldig gjerne vil slippe å skrive med mindre jeg må. Vet ikke hvorfor, men jeg får et anfall av pinlig berørthet av det ordet. Så hva annet skal man finne på, uten å risikere å bli nominert til en pris? (Nei, jeg er ikke ute etter forslag fra publikum.) Å lese en intim scene, føles mer privat enn å se det på film. Kanskje fordi det må settes ord på stort sett hver bevegelse, hver detalj av handlingen, minutt for minutt, inntil de to protagonistene ligger der med en sigarett, eller i romanseriene plukker høystrå ut av håret. Det er vel derfor selv de store forfatterne rett som det er kan prestere en scene fylt av pinlige klisjeer som leseren snubler seg rødmende igjennom, selv i de beste bøker. Jeg leste en artikkel hvor det sto følgende lite oppmuntrende teori: "...when we read a novel we do a lot of imaginative work to visualise a scene – work that is done already for us in the cinema or in visual art. When we do that work we can make things easier for ourselves by imagining the author as one of the sexual actors in the story or, at least, by imagining that the scene is an extrapolation of the writer's tastes or fantasies."
Reeeaaallly ... Det blir med andre ord antatt at forfatteren beskriver selvopplevde ting i sexscener. Eller i alle fall skriver ut i fra sin egen smak. Som at forfatteren bak Fifty Shades selv bedriver BDSM, eller hva det nå heter. Ikke sant? Feil! (Hva E.L. James bedriver, vet jeg nå strengt ikke. Men tør vedde på at det har lite med innholdet i bøkene hennes å gjøre.)
(E.L. James. Med håndjern jeg tror er markedsførerens sine.) Hvorfor antar man at slike scener består av noe forfatteren har opplevd, eller er ut ifra forfatterens personlige preferanser, når man ikke antar at resten av scenene i boken er det? Har noen trodd at J.K. Rowling faktisk har forsøkt å fly på et kosteskaft? Eller at Yann Martels hemmelige drøm er å sitte 227 dager på en liten båt sammen med en tiger? Nei, det heter diktning. For hadde man måttet holde seg til egen erfaring når man skrev, ville det blitt veldig få, veldig kjedelige, og veldig slunkne bøker.